Perseverance, Pride, Prosperity
Give now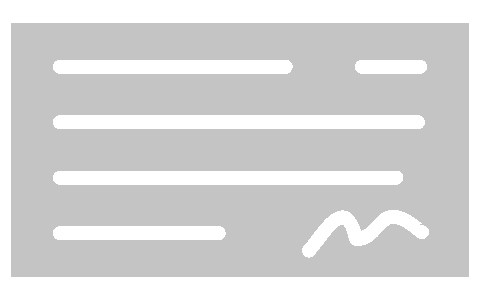 Organizer
Natalie Carpenter, Senior Director of Development
Supporters (898)
Alvaro Diaz
In honor of Hector Camilo '98 & Aaron Fenton '98

Up Hayes and All it's loyal Men!
Annette Phi
I believe in our HAYESMEN! Aspire to Inspire!
Anthony Maniaci
Great memories of Cardinal Hayes, Happy to Contribute.
Barbara Grant-Bruno
In honor of Thomas J. Grant, '49
Bruce Bogardus
In honor of John Baldasaro
Carl Savoia
Up Hayes and all its Loyal Men. Hello and fond memories of the class of 62.
Carmine Versaci
In memory of Francesco & Maria Versaci
Claudia Mayer
There is no better school to prepare young men for this world we face.
David supple
In memory of John P Supple- Class of 1962
Eric Theiner
In memory of Mr and Mrs Karl Theiner
Francis Gildea
In memory of Msgr John Healy
Frank Garcia
In memory of Manuel García Class of 55
George Giersch
Best four yrs as a teen. Great education,discipline and religious instruction. AMEN
Gerard Walsh
In honor of Evelyn & Thomas Walsh

Cardinal Hayes and the USMC save my life.
Gregory PUCHALSKI
My education and time at Hayes set the foundation for my life to this date. I can see that this and my previous contributions are making the same difference for the Hayesmen of today!
Ismael Velez
Up Hayes! I will always cherish my memories there!!
Jason Torres
Up Hayes and all it's Loyal Men! Go Class of '92
Joe Lomascolo
Up Hayes and all its loyal men!
Joe Plunkett
In honor of Michael plunkett

My son taught at CH
John Bivona
Still awaiting receipt of my diploma.
John F. Kitson
In honor of Msgr. William J. McMahon, Guidance Director & Teacher
John Fallon
I feel Iowe Hayes for my success in life.
John Gearity
In honor of Reverend William J Boldt
John Leonard
Cardinal Hayes is the foundation of a great education.
John Ogrodowczyk
It was so inspiring to see all those young men going on to colleges. I am proud to be a Hayesman.
Keli Lloyd
In memory of John P. Baldasaro

A gift in memory of a good friend's father. Prayers for Joan and the Baldasaro family.
Kevin Reed
In honor of Mrs, Susan Fraleigh
Kurt Bielefeldt
In memory of Roberta Bielefeldt
Laura Rose
In honor of John Baldasaro
Leonard Guglielmo
In honor of Myron Minko,'68 RIP

I appreciate more and more what the 'D Homeroom' and Hayes gave me! On several levels.
Louis Williams
May my Alma Mater continue to educate and build promising young men for our future!
Manuel Villafana
Hayes gave me the foundation to live a life and have a career that has been profoundly blessed.
Marianita Lopez
Up Hayesmen continue with great pride and Honor
Miguel Guerrero
Hayes gave me the foundation to have a successful career in banking. It also instilled in me the values I have used throughout my life to not only succeed but to help others succeed as well. Up Hayes!
Patricia Phillips
In memory of Dolores Diaz

With great sympathy and much love.
Patrick Quigley
In honor of William ''50; Deceased; Charles '55, Deceased; and Partick '53.

Our Irish immigrant parents worked hard to put their four children through twelve years of great Catholic education (three boys and one girl). `Up Hayes and all her loyal men'.
Ray Petit
In honor of Bill Langdon

Up Hayes.
Ray Powers
Learned things that are still helping me today.
Ricardo Sanchez
Wishing you all well. Glad to see the achievements continue. Up Hayes and all his men! Class of 75
Robert Cembrola
I am greatly impressed by the continued excellence of the students at Hayes. Keep up your outstanding work.
RockHill Publishing LLC - James L Hill, Owner and Publisher
Keep up the great work you do preparing boys to be men and lead with honor and faith.
Stephen Conte
To give back to a school that gave a lot to me and many others!
Veron Brookes
The person I am today is because of Cardinal Hayes.....Up Hayes...Veron Brookes 84
William Briscoe
In memory of Brother Arnold Houlihan C.F.X.
James prior
In memory of Marie Prior

I hope Catholic education will keep the young people following Catholcism
Jerry rogich
Gave me a head start into a career lasting 43 years from Physics at Hayes to writing the first USB spec in the 1990s to designing super computer systems for the semiconductor industry.
John rossi
In memory of Marco and Irene Rossi (on pew/bench?)
Anonymous
Up Hayes! - Class of 1984
Anonymous
I want to support my alma mater!
Recent activity
Aleta Ricciardi
Supported 16 days ago
Patricia Phillips
Supported 17 days ago
In memory of Dolores Diaz

With great sympathy and much love.
Keli Lloyd
Supported a month ago
In memory of John P. Baldasaro

A gift in memory of a good friend's father. Prayers for Joan and the Baldasaro family.
Bruce Bogardus
Supported a month ago
In honor of John Baldasaro
Laura Rose
Supported a month ago
In honor of John Baldasaro
Robert/Loretta DiLorenzo
Alumni '63
Supported 2 months ago
Barbara Grant-Bruno
Supported 2 months ago
In honor of Thomas J. Grant, '49
Supported 2 months ago
In memory of Marco and Irene Rossi (on pew/bench?)